Invited talk on Telecommunications:
Dmitry Petrov, Ph.D., Adjunct Professor
Architecture, Technology and R&D Foundation, Mobile Networks, Nokia, Finland
Title: Ultra Reliable Low Latency Communications in 5G
Date and time: TBA
Abstract: The fifth generation (5G) of cellular networks shall provide connectivity for a wide range of services. Ultra reliable low latency communication (URLLC) is one of the representative service categories of high importance for new industrial applications. The 3GPP standardization for URLLC is now in progress and the current status will be overviewed in the keynote. The main enablers of low latency and reliability on the physical and MAC layers, and network slicing on the higher layers will be presented.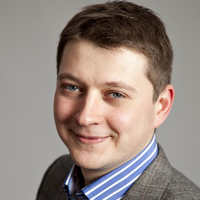 Biography: Dmitry Petrov graduated from the Physical faculty of M.V. Lomonosov Moscow state university in 2007. He received his Ph.D. degree (2010) from the same university. In 2009–2011, Dr. Petrov was an invited expert in several projects, where he developed mathematical models for telecommunication and financial sectors. Dmitry Petrov got his second Ph.D. degree (2012) and the title of adjunct professor in wireless networking technologies (2016) from the University of Jyväskylä, Finland. In 2011, he joined Magister Solutions Ltd. as a senior researcher. He contributed to several prize-winning European projects and also worked in industrial R&D projects. In 2017 he started his work at Nokia. The main areas of scientific interests for Dr. Petrov are computer simulations of wireless networks, multi-carrier systems with advanced wave-forms, signal processing, and innovation in technology. He also continues academic work in cooperation with several universities. Dr. Petrov is a co-author of more than 30 academic publications in peer-reviewed journals and international conferences.
Invited talk on Control Systems, Automation and Robotics:
Domenico Prattichizzo – Full Professor of Robotics and Automation,
Department of Information Engineering, University of Siena, Italy
Title: TBA
Date and time: TBA
Abstract: TBA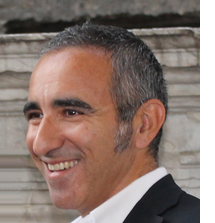 Biography: Since 2015 Full Professor at the University os Siena. From 2002 to 2015 Associate Professor of Robotics at the University of Siena. Since 2009 Scientific Consultant at Istituto Italiano di Tecnologia, Genova Italy. In 1994, Visiting Scientist at the MIT AI Lab. M.S. degree in Electronics Engineering and the Ph.D. degree in Robotics and Automation from the University of Pisa in 1991 and 1995, respectively.
Invited industrial talks:
Marat Gilmutdinov – Principal Engineer of Saint Petersburg Research Center of Huawei Technologies Co., Ltd., Russian Federation
Title: Quality of Experience as a Challenge for Modern Video Streaming Services
Date and time: TBA
Abstract: Most of modern telecom applications and video streaming services are developed in customer-centric style. This style requires knowledge about user experience to improve a service performance. Main topic of this keynote is quality of experience (QoE) paradigm commonly used for assessment of user satisfaction and for prediction of customer's emo­tional feedback in different states of considered services. Keynote includes a brief history, a description of main approaches for numerical criteria developing and possible ways of services improvement using QoE prediction.
Standardization of QoE started in the middle of 1990s. ITU-T initiated p.900 series for subjective assessment of audiovisual quality in multimedia services. Most common numerical criteria are mean opinion score (MOS) and its modifications. MOS prediction is usually based on machine learning methods. Most common class of methods is supervised learning. However, methods from this class meet an issue requiring a large set of data that describes user feedback about his/her satisfaction for each service feature. Such data can be obtained using crowdsourcing or laboratory measurement but they require a lot of participants and careful results processing. A final part of keynote is dedicated to video streaming performance improvement using QoE prediction.
Biography: TBA
Vladimir Sedlacek – CTO, GREYCORTEX s.r.o., Czech Republic
Title: TBA
Date and time: TBA
Abstract: TBA
Biography: TBA